Welcome to our Resource Advisory page, where we offer expert advice and guidance to help individuals and organizations achieve their goals. Our team of experienced advisors brings a wealth of knowledge and expertise in various fields, including business strategy, finance, marketing, and more.
Here are some of the key areas we cover on this page:
Business Strategy: Developing a sound business strategy is crucial for any organization looking to achieve its objectives. We offer advice on how to develop and execute effective business strategies that align with your organization's goals and values.
Financial Advisory: Our financial advisors can help you navigate complex financial decisions, including investment planning, retirement planning, and risk management. We offer tailored advice that takes into account your unique financial situation and goals.
Marketing and Branding: Building a strong brand and effective marketing strategy is essential for any organization looking to stand out in today's competitive business environment. Our marketing advisors provide guidance on how to develop and execute effective marketing campaigns that resonate with your target audience.
Leadership and Management: Effective leadership and management are essential for any organization looking to achieve its objectives. We offer advice on how to develop leadership skills, manage teams effectively, and build a strong company culture.
Technology and Innovation: Technology is transforming the business landscape, and organizations that fail to keep up risk falling behind. We offer advice on how to leverage technology and innovation to stay ahead of the curve and achieve your business goals.
Sustainability and Corporate Social Responsibility: Today's consumers and employees care about sustainability and corporate social responsibility. We offer advice on how to develop and implement sustainable business practices that align with your organization's values and mission.
At our Advisory page, we offer a range of services to help individuals and organizations achieve their goals. Whether you are looking for guidance on developing a business strategy, managing your finances, or building a strong brand, we are here to help. Contact us today to learn more about how we can help you achieve your goals.
We are a niche, financial advisory firm. We make a difference to our clients' financial future, providing them with confidence and peace of mind.
ThoughtQuad in collaboration with iFinalyst provides a broad range of services around M&A, restructuring, economics and capital optimisation as well as finance transformation, turnaround, business modelling and real estate advisory services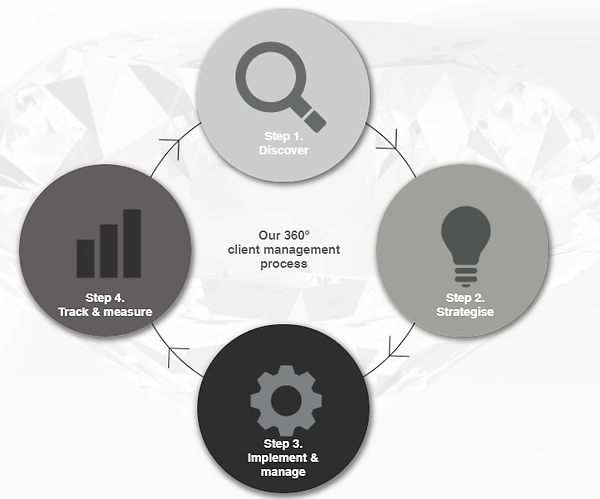 Let us look after your financial future
Our team with decades of professional experience produces analysis, recommendations, and reports on investment opportunities that various clients may be interested in. The coverage includes analyzing the company's financials, performing ratio analysis, forecasting financials through detailed financial models and exploring scenarios with the objective of making a BUY/SELL stock investment
We have assisted 100s of companies in preparing and executing business plans. We specialise in preparing business plans in line with management expectations and market situations. Business plans typically outline the short-, medium- & long-term growth and expansion plans of the companies as per the management goals, market dynamics and funding potential of the companies.
We strive to consider the following points while designing any financial model,
Estimation of the revenue and cost drivers

Management goals and business plans

Operating efficiency

Cash flow analysis

Conclusions based on inputs as well as assumptions made with respect to current market scenarios
We specialise in business valuations. Our team has conducted over 500+ valuation assignments for companies under various transaction assignments. Various types of valuation assignments conducted by the team include,
Corporate and business valuation

Acquisitions/divestitures

Valuation in case of restructuring

Valuation of business segments/divisions for spin-offs

Determination of swap ratio for M&A

Valuation of intangibles

Portfolio valuation for VC/PE capital funds

Business valuation

ESOP valuation
Benchmark & Feasibility study
Over the years, we have conducted several benchmarking studies across the globe covering multiples industry segments. These include,
Conducting studies on competitors in markets across geographies

Analysing key market parameters by checking key performance indicators of industry peers (e.g., revenue and cost per employee, revenue per square meter, receivable and payable days, etc.)

Benchmarking studies mainly include

Benchmarking for processes

Benchmarking for performance

Benchmarking for strategy
Through feasibility studies, we assist companies to make informed decisions on both greenfield and brownfield projects. Feasibility study services include analyzing each investment proposal from different angles – market feasibility, technical feasibility, financial feasibility, regulatory feasibility and environmental feasibility. These studies are designed to provide well-rounded information about the viability of the investment with respect to different operating dynamics.
Private Equity (PE) Support
PE support services provided by us features,
A control-oriented approach

An operational intensive approach to turnaround

Focus on cash management as a priority without sacrificing revenue

Optimize market share of the business

Selecting a management team and have its compensation tied to performance

Value optimization by using proprietary value creation process

Preparing the target for a proper exit either for a private sale, strategic sale
Quantitative & Qualitative Research
The business research division supports investment banks, PE firms, corporates, asset managers, consulting firms, law firms and strategic analysts in various aspects including market intelligence, competitive landscape, market report, market share and sizing etc.
We also offer a full range of investment research services ranging from exploring attractive investment opportunities to understanding industry/sector dynamics and timely providing comprehensive quantitative and qualitative market intelligence.
Variance analysis services offered by us provide a clear picture of the overall over-performance or under-performance of a company for a particular reporting period. It primarily entails with calculating and recording individual variances and understanding the cause of each variance.
OUR EXPERIENCE IN DIFFERENT SECTORS